Hop Culture: 5 Shandies Worth Sipping This Summer
"'Tis the season for beer mixed with lemonade.
Few things are more refreshing than enjoying an ice cold lemonade on the front porch in summer. Except, of course, if there was a little booze mixed in there.
Welcome to the wonderful world of the radler, a low-ABV beer style that mixes beer (typically a pilsner, hefeweizen or the like) with a fruit soda or lemonade. As the story goes, an innkeeper near Munich named Franz Kugler built a cycling trail that on one fortuitous day in June 1922 saw some 13,000 cyclists show up to his establishment…and they wanted a drink. With beer rations running low, Kugler began mixing the booze with a lemon soda. The drink became a go-to for athletes looking to hydrate — the sports drink of its day — and the rest is history.
Here in the states, you're likely to hear the term shandy thrown around a bunch too, a word derived from a drink called the Shandygaff that was popular in England in the mid-18th century. By the early 20th century, the refreshingly light mixture of beer and a citrusy soda — perfect for drinking in abundance during warmer months — had caught hold in England, Ireland, Canada, and the U.S. For all intents and purposes, shandies and radlers are interchangeable these days.
Not surprisingly, the style has gained popularity anew within the current craft beer boom. As juicy as they may be, not everyone wants to put back a cooler full of hazy IPAs during a trip to the beach. While stalwarts like Leinenkugel's Summer Shandy and Samuel Adams Porch Rocker tend to define the category, there are many new contenders worth trying….
Roadie Grapefruit Radler, Great Divide Brewing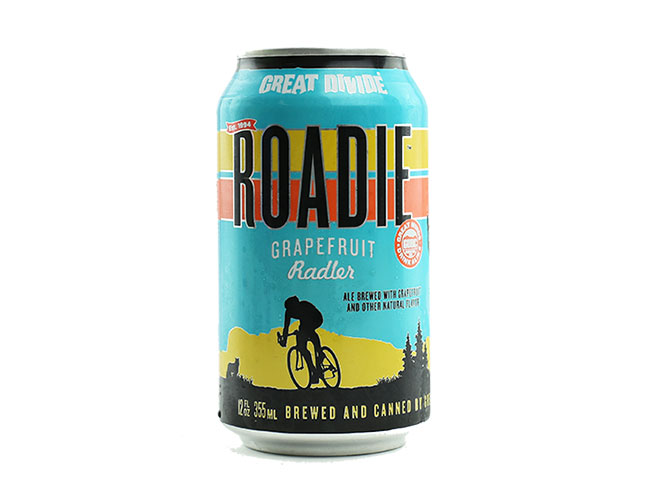 Location: Denver, Colorado
ABV: 4.2 percent"
Click here to see the full article.